Initiator/Creation of the CFRAD (Organization of Gagnoa (Ivory Coast) women for Democracy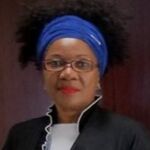 As the Multiparty system was not well understood in the regions,  particularly mid west region, strong tensions over conflicts over the membership of political parties pertubated harmony in the villages. At that time, I was the collobarator of the Minister of Posts and Telecommunicirions of Ivory Coast. Informed by these tensions, I initiated this Union of The women native of Gagnoa for a Large Information and Awareness Campaign on what is called Democracy and Multipartyism.The delegations formed  for the mission of Mobilization, Awareness, Information on choices, votes, results and harmonious life continuously.
Assistant to the Director of the  Department of Lines of COTE D'IVOIRE TELECOM, I initiated a Solidarity Fund of  the Agents of this Department of Lignes located in Adjame. Given the risks  of aggression, I also initiated the opening of a small canteen within the department of  Lignes, on the funds of our contributions in order to protect us  from any aggression during the lunch break that we were going to buy in the vicinity.
The ceremony of launch of this Solidarity Fund  was presided over by the General Manager of this telephon company in the presence of the representative of the Minister of Solidarity of Ivory Coast at that time.
Above some actions promoting Union, Peace between Peoples that I would strive to pursue by the grace of God under the partnership of the firm Capitalkeys, Headquaters Washington DC
At the request of the representatives of the spokesman for President Laurent Gbagbo, with the participation of some patriots,  some Civil Society and other Organizations, I organized the arrival of these representatives  here in the United States for a conference with their supporters and meet with some  American authorities ; Ms Walters, member of the US House of Representatives from California's 45th Congressional district, 37th senate district, it was in 2012 in her office at Washington DC with her Assistante.
Realization, Animation of programs and  political debates on the Post-electoral Crisis on webTV and radio about Ivory Cost
Creation of the International NGO of Ivorian Women for Peace in New York
Official release of the NGO – Dinner Gala for PEACE organized in Gaithersburg
Messages of calls for Dialogue, forgiveness,  Union of sons and daughters but, in main to the political opposition of my country
Initiator, Founder of International Peace and Unity Foundation; the head office in Maryland
Messages of calls for Dialogue, forgiveness,  Union of sons and daughters but, in main to the political opposition of my country
Initiator of an international conference in Washington DC with the support of Capitalkeys for the Ivorian Diaspora in particular with a great topic : Citizen Ethics. This project is pending